Madison Turner - "A Comprehensive Guide to Burning Out" CD
$

5.00

USD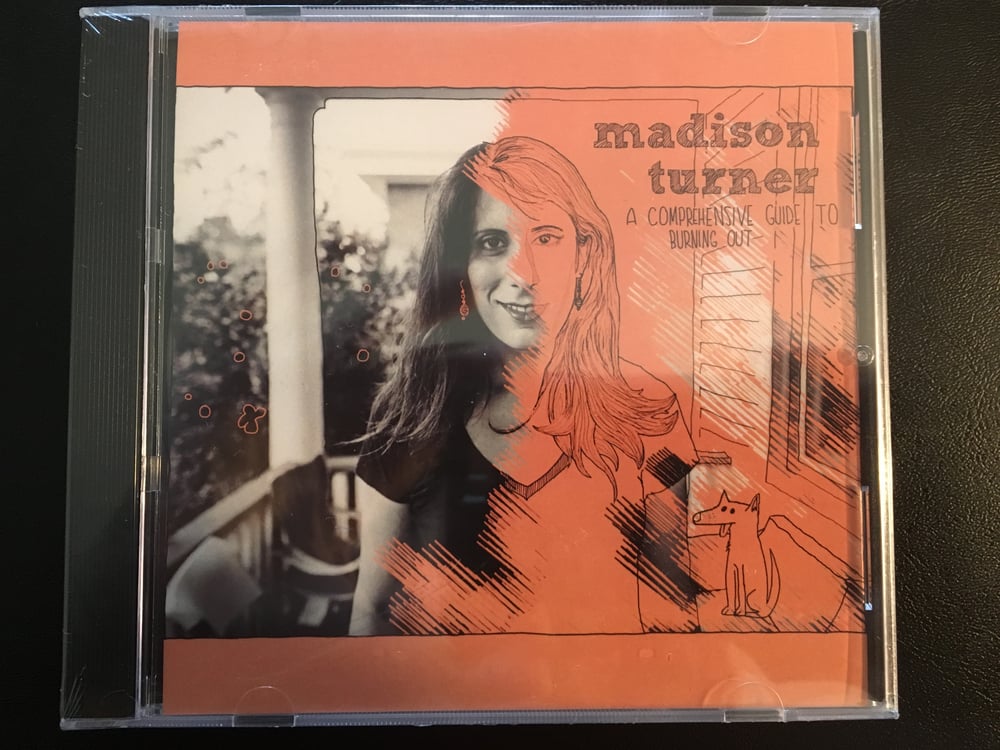 Madison Turner's 2018 full-length album "A Comprehensive Guide to Burning Out" on CD. Remember these things, kids? Only 90's kids will. And 90's adults. And probably everyone. Anyways, it's the dang album but on a lil' disc that's shiny on one side and orangey with my name on it on the other, and you can listen to it if you put it inside a compact disc playing machine thingy. Maybe you've got one of those in yr car. Neat!
Shipping is $3 if purchased alone, or shipping is $5 total if purchased with a t-shirt.
Released January 12, 2018
Madison Turner - Vocals, Electric Guitar, Acoustic Guitar
Tyler Bisson - Electric Bass, Additional Vocals, Additional Guitar, Lap Steel, Mandolin, Keyboard
Elwood Bond - Drums
George Geanuracos - Fiddle
Susie Petty - Upright Bass
Jeremy Andrew Hunter - Trombone, Keyboard
Chelsea Maida - Additional Vocals
Many of the instrument parts were collaborated on or written fully by those who performed them.
All songs & lyrics by Madison Turner.
Album Artwork by Kirsten Clauser.
Photograph on Front Cover by Jake Cunningham.
Recorded, Mixed, and Mastered by Tyler Bisson
at Audio Geography Studios in Tallahassee, Florida